Services for Attorneys & Advisors
Helping You Help Others
If you're a financial advisor or attorney, providing solutions to individuals as they navigate life's seasons is second nature. However, when it comes to helping individuals with a disability or a family with a special needs individual, the questions and solutions might not always be so clear.
At The Disability Foundation, we can provide you with resources, answers and solutions specific to helping people with disabilities, and their families, as they plan for their future. If you currently offer individually crafted Special Needs Trusts (42 United States Code Section 1396p(d)(4)(A))  we can work with you with those clients with smaller assets who may not need the custom drafting you provide. By partnering with us, you can meet their needs while you maintain your client.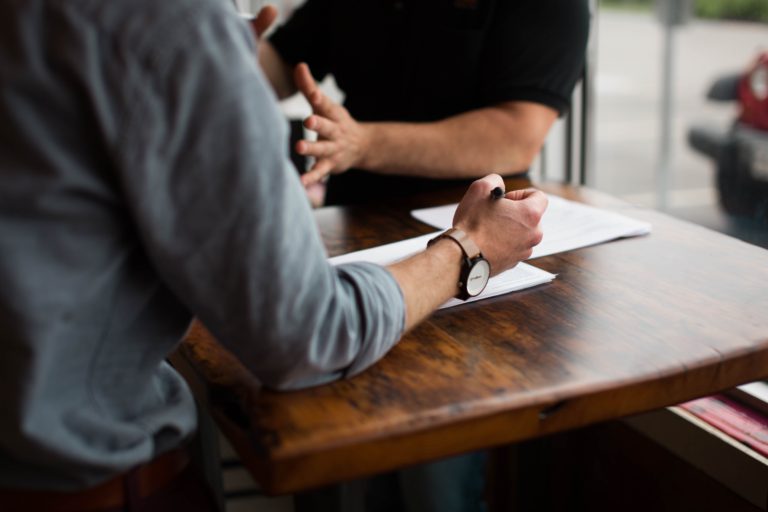 Navigating Government Benefits
When allocating financial means and planning for the future for someone with a disability, securing eligibility of government assistance to provide for their health and medical needs is paramount. Often individuals with disabilities can receive gifts and other lump sum monies as the result of personal injury settlements, bequests and back payments from Social Security.  Other times family members seek counsel on including persons with disabilities in their estate plans.
Providing Solutions and Security
Through community-pooled trusts, The Disability Foundation provides solutions in all of these situations, enabling families to ensure the quality of life for their loved one without jeopardizing government benefits.
With the Medicaid Payback Disability Pooled Trust, set up pursuant to 42 United States Code Section 1396p(d)(4)(C)  and The Ohio Community Pooled Annuity Trust (OCPAT) and the Ohio Community Pooled Flexible-Spending Trusts a financial plan for supplemental needs (as defined in Ohio Admin Code 5123:2-18-01) without causing loss of Medicaid and SSI benefits.
Through the Ohio Community Pooled Annuity Trust (OCPAT), individuals with disabilities, and their families, can establish an account that will provide a lifetime plan of payments, backed by our sister organization, The Dayton Foundation. When a family sets up an account in this trust, an annuity calculation is made, and a monthly benefit determined. Each month that amount is credited to the individual's spending account. A major advantage of this trust is that the monthly benefit is guaranteed for the life of the individual.
The Ohio Community Pooled Flexible-Spending Trust provides an option for families who do not want the annuity limitation in the OCPAT. The only limit on the amount that can be spent is the amount in the individual's account. This provides more flexibility if a major purchase is required.
The Third-Party Flexible Spending Pooled Trust is created with money provided by anyone other than the beneficiary. The beneficiary cannot create a Third-Party Trust, nor can any monies they have ever owned be deposited into the trust. Since the money never belongs to the beneficiary, upon their death, there is no Medicaid Payback and remaining money may be distributed according to the beneficiary's wishes. Trusts of this type are typically established with funds given directly to the trust, an inheritance not yet distributed to the beneficiary or life insurance policy proceeds directed to the trust.
Distributions from all trusts are available for disbursement on a quarterly basis or as needed if needs arise.
Help Secure Someone's Financial Future
The Disability Foundation can provide resources or support for your clients. We can help educate other attorneys and professional advisors about our services. If you are part of a professional organization that would benefit from having someone from The Disability Foundation speak about our services, please contact us.